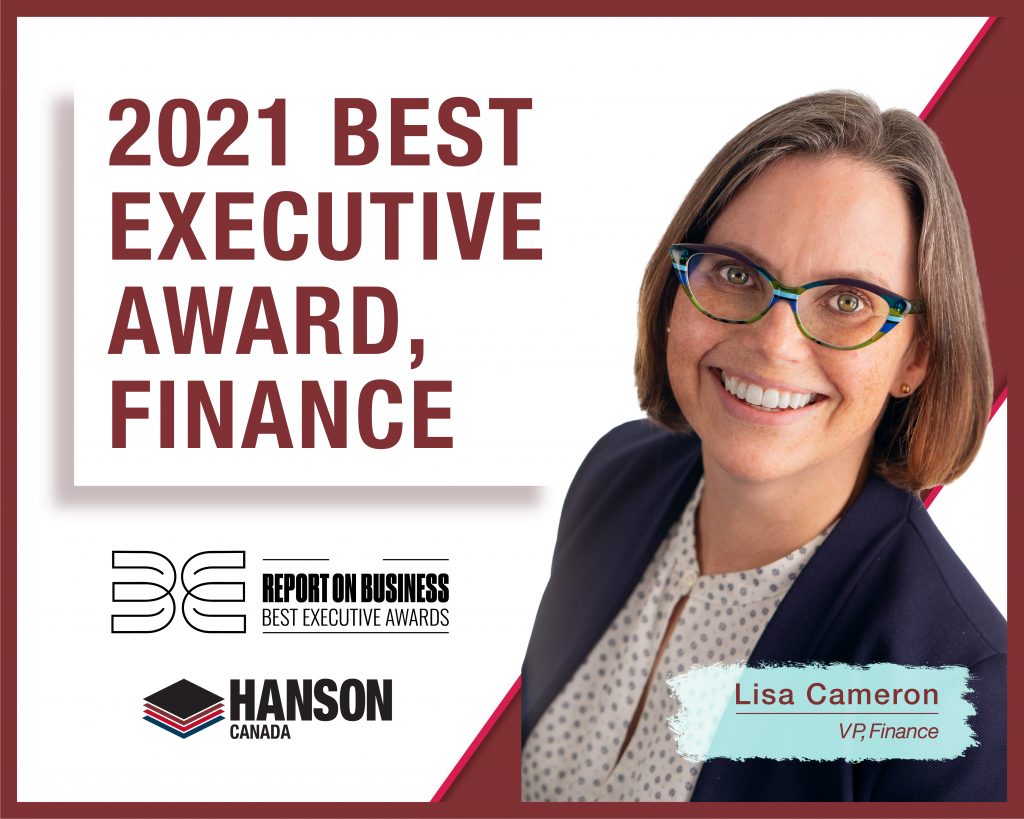 Hanson Canada is pleased to announce that Lisa Cameron, VP Finance has been awarded the 2021 Report on Business Best Executive Award.
The Report on Business Best Executive Awards is an annual program that celebrates excellence among non-CEO leaders at the SVP, EVP and C-suite (or equivalent) levels.
The 50 winners chosen for 2021 represent the best of Canadian leadership in five functional areas: Finance; Human Resources; Operations; Sales and Marketing; and Technology.
Lisa Cameron was one of 10 winners in the Finance category.
Winning executives for 2021 were chosen after a call for nominations for leaders at Canadian public and private businesses, not-for-profits, institutions and/or academic institutions. Nominations were assessed by the Report on Business editorial team based on career background, leadership style, achievements, and impact.
Winners of the Best Executive Awards are profiled editorially in the April issue of Report on Business magazine, out online on April 23 and in print April 24.
To learn more about the Best Executive Awards program, and to see this year's winners, please visit www.tgam.ca/BestExec.