Why Join or Start a Student Club?
Student clubs have a lot to offer, whether you join as a member or choose to lead one. Being part of a club will surely enhance your school experience as you gain skills, make connections, and broaden your knowledge.
Here are 10 reasons why you should start or join a club during your time as a Hanson student. We guarantee that you will benefit from this experience!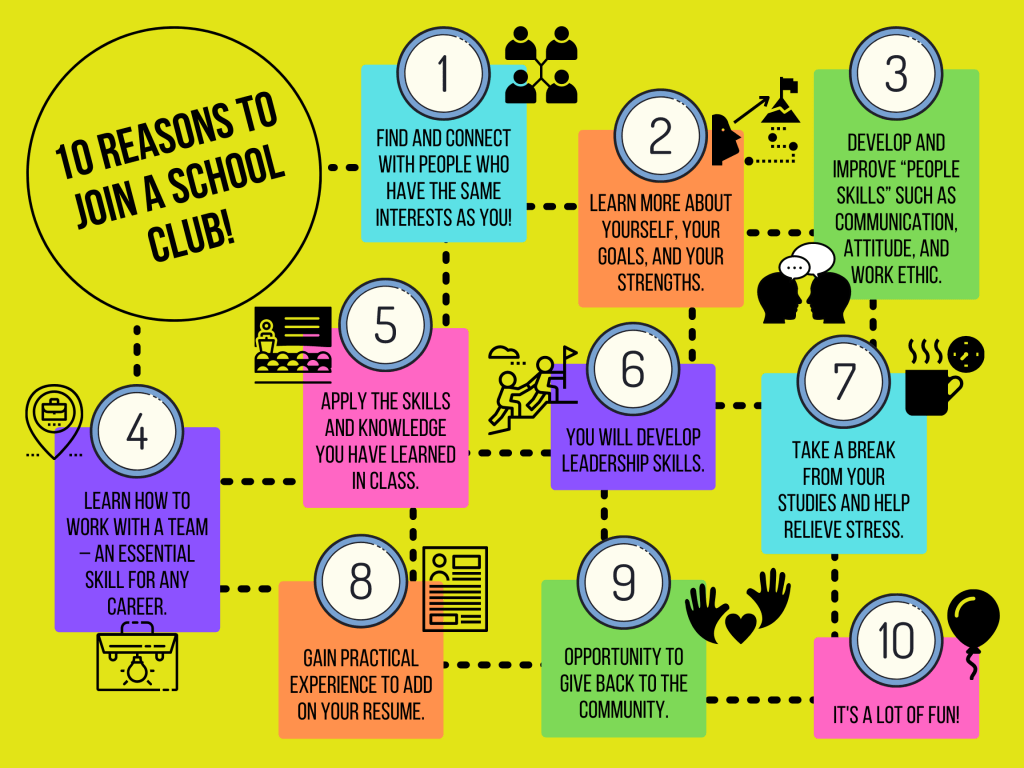 Starting a school-sponsored club is easy! Any faculty or student that is interested in starting a new club may obtain a Club Proposal Form from Student Services or download it at the button below. After the completed form has been submitted to Student Services, the application goes through the following review process:
Review of application
Meeting with club leader and Student Services
Written approval by Student Services for acceptance or rejection as a school-sponsored club
If you are interested in joining any of Hanson's school-sponsored clubs, it is simple! Just contact the leader of the club and let them know you want to join!
Clubs are always looking for passionate and like-minded students to participate in their exciting club activities, events, and meetings. You can find a list of school-sponsored clubs below and their contact information.