Minutes away from major shopping centers, students have access to business connections and all of the amenities of a metropolitan area
Hanson College of Business, Health & Technology's Toronto based campus, offering college programs since 2005, has the longest history of the three campus locations.
Students attending this campus are offered the opportunity to study one of two Cambrian College diploma programs: General Business or Travel and Tourism. This campus also offers four post-graduate certificate programs; Two-Year Mobile Application, IT Business Analysis, International Business, and Organization Management.
211 Consumers Rd, Unit 1000,
North York, ON, M2J 4G8
Tel: +1 (416) 977 8188
Email: infoONT@hansoncollege.com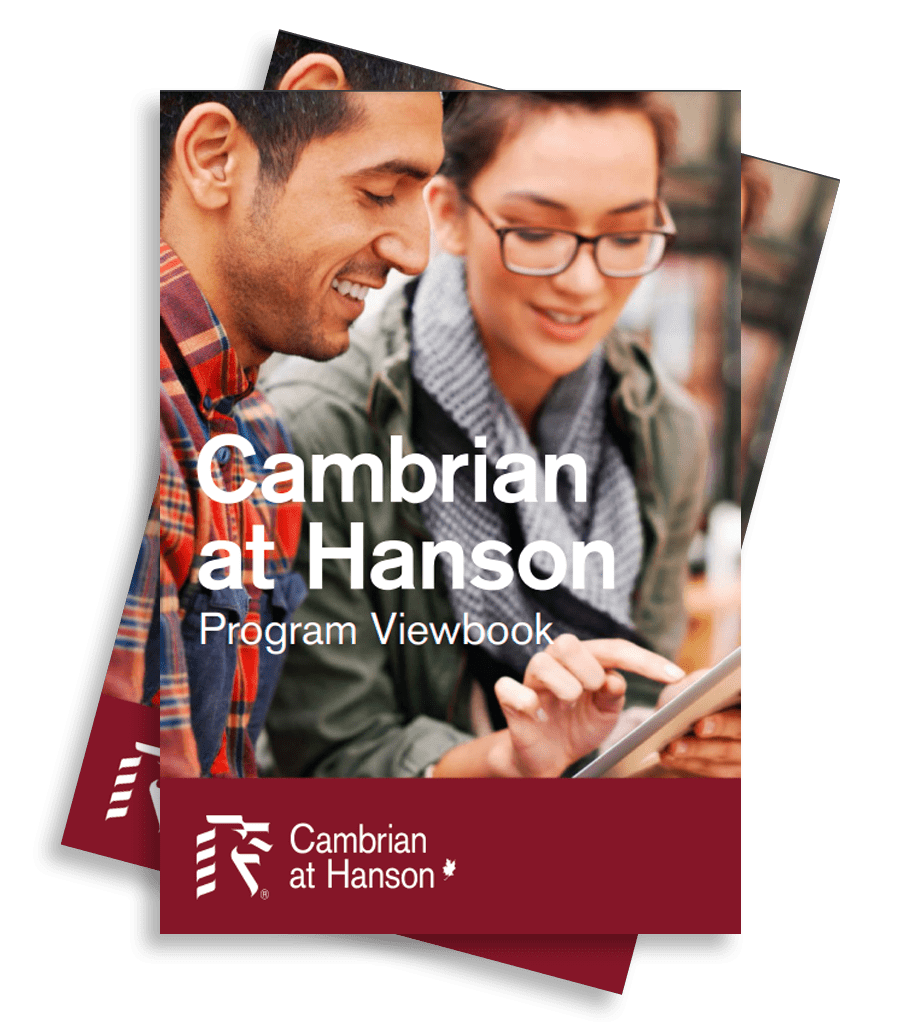 Download our Program Viewbook or view our programs online
Cambrian at Hanson offers Cambrian College's Diploma and Graduate Certificate programs with co-op or field placements to gain practical exposure to the workplace in a 16-month fast-track format